Trade Shows About Zeitronix Contact Us Media
---
Trade Shows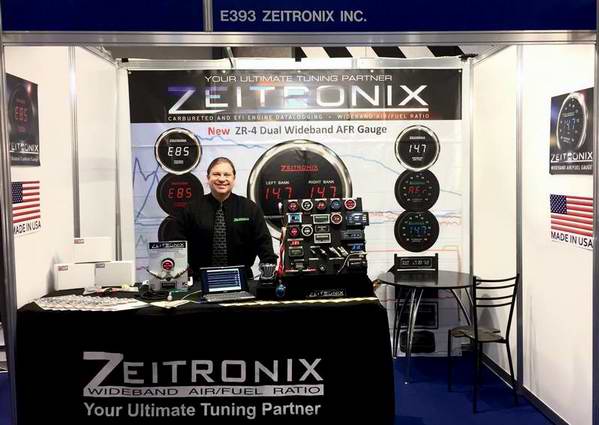 Auto Sport Show United Kingdom January 2018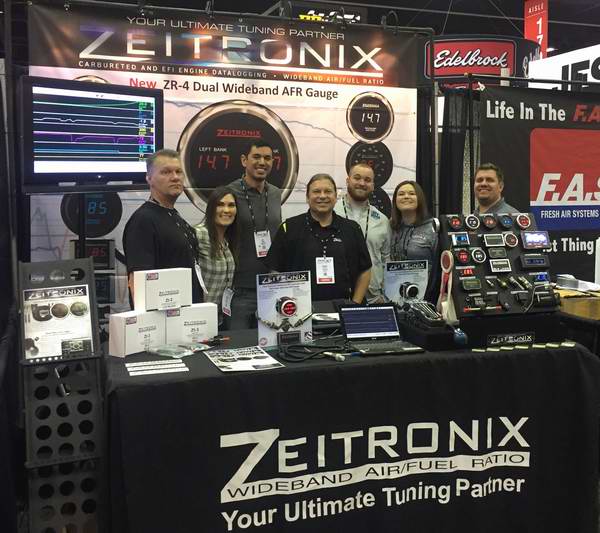 PRI Show in Indiana December 2017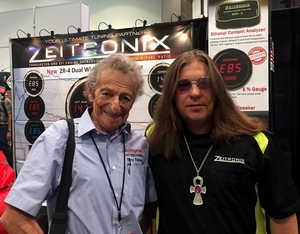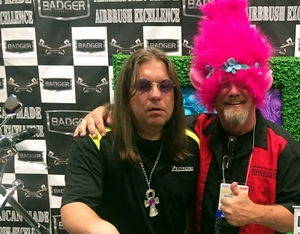 SEMA 2017 Auto Show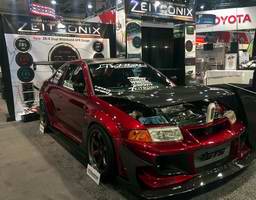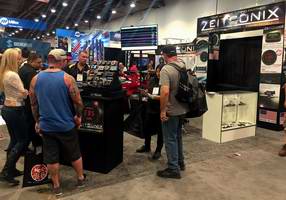 SEMA 2016 Auto Show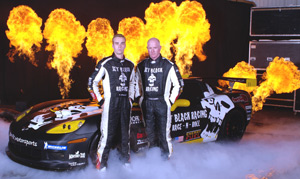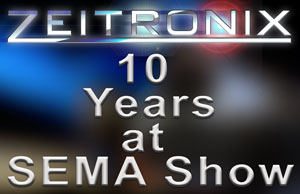 SEMA 2014 Auto Show
It was EXPLOSIVE!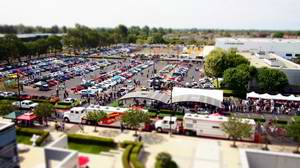 2014 MOD DAY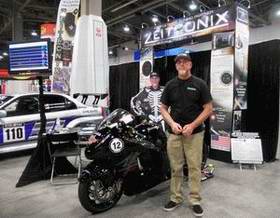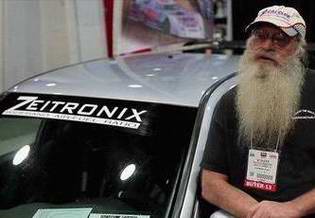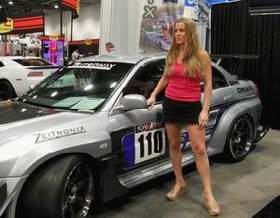 SEMA 2013 Auto Show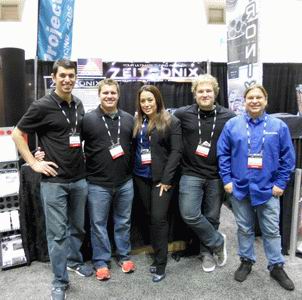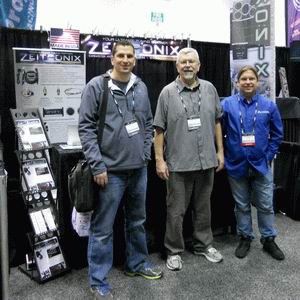 2013 Performance Racing Show Indianapolis
---
About Zeitronix
Zeitronix has been a part of the racing scene for many years. We support race teams in US and around the world. We have been offering high grade automotive electronics available to high performance enthusiasts and wining race teams since 1998.

To assure the highest quality of our products are designed using tough military standards and industrial derating guidelines. We strongly believe that consumer grade electronics has no place in tough automotive environment. Our engineering group has years of experience designing military, medical, automotive and industrial electronics. Using modern, state of the art surface mount assembly equipment and process control adds additional level of robustness to our products.

All our products are designed, manufactured and fully tested in USA. We do not take any shortcuts!

Visit our new gallery and customer comments page to see various vehicles using Zeitronix Widebands today. Find out what customers think about their Zt2's, Gauges, and Zeitronix quality and customer support!

Warranty & Delivery
Our products carry 6 months manufacturer's warranty from original date of purchase. If you have problems with our product contact us, 99% of all issues can be resolved remotely. All returns and warranty repairs need to be authorized. A 10% or minimum $7 restocking fee will apply to all returns. Returns must include purchase receipt. Returns must be received in new unused condition within 30 days of original purchase date. Shipping charges are responsibility of the buyer and are not refundable. We do not warranty or refund sensors. Our products are fully tested and made in the USA.

Zeitronix triple checks the packing of all orders to ensure correctness. Claims for shortages or other errors in order contents must be made to Zeitronix within 3 business days after receipt of shipment. Claims for damage during shipping must be made to the shipping carrier within 3 business days. In such cases all boxes and packing material must be retained for inspection.

For full details please see our Warranty & Disclaimer page.

Media
Additional images of our products can be found on our high resolution media images page.

Contact us
The most efficient way to contact us is via e-mail to sales@zeitronix.com.
We check our mailbox often and answer your questions promptly.

Phone: (310) 328 1234 [M - F: 10 a.m. - 4 p.m. Pacific Time]
Fax: (775) 655 7792

Address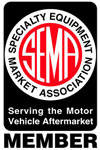 Zeitronix Inc.
20695 S. Western Ave.
Suite 116
Torrance, CA 90501




Our products are fully tested
and made in the USA.