NEW Zeitronix Data Logger v3.1.3
NEW : Overlapping plots

Select two, more, or all plots for overlapped display.

NEW : Movable Plots

Move the most important data where need.

NEW : Quick Command Buttons

Quickly Add/Delete, Move or Overlap plots using the simple buttons on the right.

Overlapped Plots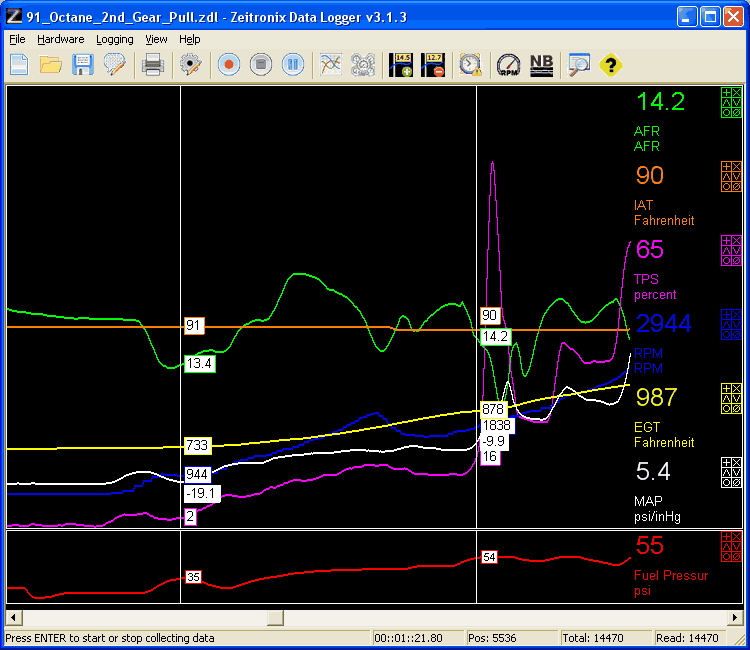 Original Plots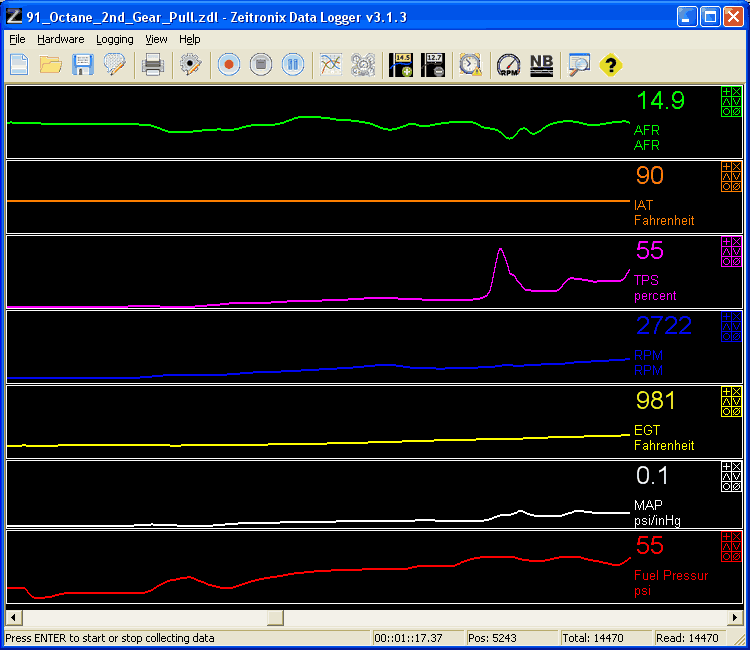 TIPS:
Use the overlapped button to select at least two plots as overlapped.
Shortcut keys 'p' and 'o' will arrange plots in regular or overlapped format
('d' and 't' will show the dashboard view or arrange all as text).
Use keys '1' and '2' to switch between the dash view and plot view without affecting the plot layout.
Use this if only some plots are to be overlapping and others not.