Hacker/Tweaker AFR/Lambda Display Board

This is for you, the hard core Hacker/Tweaker who wants to make your car stand out from the crowd with a super stealth and clean in-dash installation. So file, grind and glue until you have a clean, integrated, in-dash wideband AFR display.

The Zeitronix Hacker/Tweaker is a very small AFR or Lambda display for the Zt-2 or Zt-3 Wideband Systems. Designed to fit into tight spots, full board dimensions are less than 2" by 1". The minimum opening to display the digital readout is only 0.56 x 1.4 inches. It's an open frame and bare board display meant to be mounted in the dash, in place of a stock clock or wherever you, the Hacker/Tweaker wants to mount a discrete wideband display. Like all LED displays it requires a tinted foil or Lexan cover. There are two mounting holes for screws or standoffs. It powers up right from the Zt-2 or Zt-3 DATA port.


This is an open frame unit. Handle with care and keep ESD precautions.



The Hacker/Tweaker is available in units of AFR or Lambda and blue or red digit colors.

See our gallery (and below) for some inspiring display installation pictures.

| | |
| --- | --- |
| Hacker/Tweaker Board | |
| Installed AFR Display | |
| Installed Lambda Display | |

Installation Examples
Dual Channel Wideband AFR setups available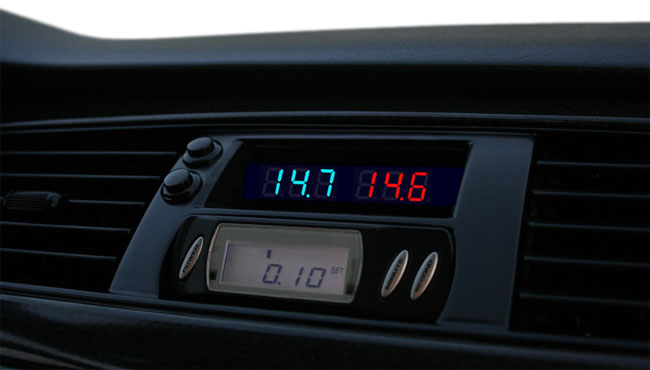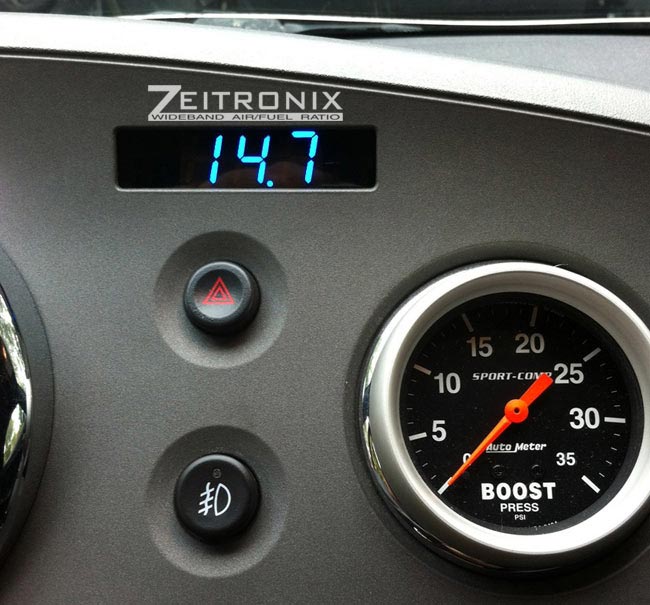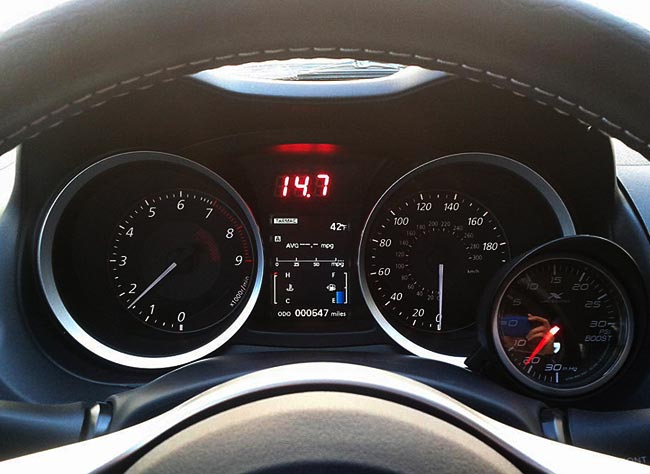 Many thanks to Atlantic Motorsports, MD for this photo!
Sizes and Specifications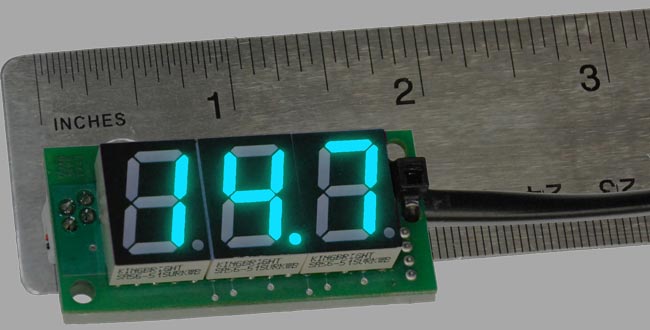 Full board dimensions are less than 2" by 1", only 1.975 x .930 inches (50.17 x 23.62 mm),
board thickness is approximately 0.5" (12 mm)
Digit readout area is 0.56 x 1.40 inches (14.22 x 35.56 mm)
Two mounting holes for #4 (or 3mm) screws.
Cable length is 5 feet to reach your under dash Zt-2 or Zt-3 and can be extended if necessary

DOWNLOAD TEMPLATE