New for 2008
Zeitronix-DashDAQ Display
Monitor Dual Exhaust Vehicles | Full Color Touch Screen Display
Full OBDII Monitoring and Diagnostics


Monitor left and right cylinder bank Air/Fuel ratio (AFR) or EGT values.

Show AFR, RPM, EGT, Vacuum/Boost, TPS, and User Input from your Zt-2.

Full OBDII support: Mass Air Flow, Spark Advance, Coolant Temp, and more..

4" Touch-Screen offers 480x272 resolution using TFT LCD technology.

Data logging onto removable MMC/SD memory.
| | |
| --- | --- |
| | |
Additional details are available here.
---
New Zeitronix Datalogging Software - Version 2.0.13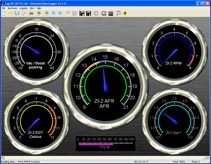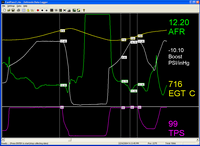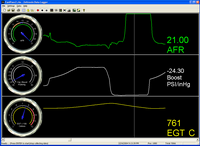 For more information please visit our Zeitronix Data Logger Download Page

All items produced by Zeitronix are made in the USA.
Thank you for your continued interest.
For questions or information on these products please visit us at
http://www.zeitronix.com/

Sincerely,
Technical Sales Department
sales@zeitronix.com
(310) 833 3450
[M-F 10am to 4pm Pacific Time]
If you prefer not to receive email offers from Zeitronix please send us an email with 'unsubscribe' as the body or subject of the message.