Zeitronix Data Logger featured in Performance Racing Magazine
March 2012 Issue, Read it Online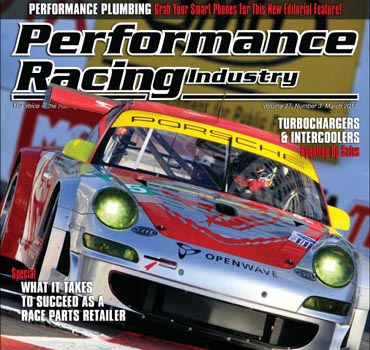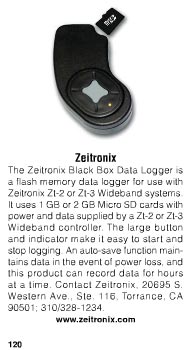 About the Zeitronix Black Box Data Logger
Air/Fuel Ratio

Lambda

Boost and Vacuum

Fuel Pressure

Oil Pressure

RPM

Intake Air Temp.

Oil Temperature

Exhaust Gas Temp.

Water Temperature

Transmission Temp.

Throttle Position

and more...

Log short trips down the drag strip or hours of track time with the new Black Box Data Logger. A large button makes it easy to start and stop logging with a single button push. Store hundreds of log files and view them directly in the Zeitronix Data Logger software.

Perfect for

Track Days
Motorcycles
Drag Racing
Dirt Track
ATVs / Snowmobiles

Available Now!
Black Box Data Logger
Only $99 + shipping



Features

Auto-saving keeps data in the event of a power loss
Plug and play installation, no wiring required; plugs directly into the Zt-2 or Zt-3 DATA port for power and data
Supports 1 GB or 2 GB Micro SD cards
Stores 100s of hours of logs
Made in the U.S.A.
For more information on the award winning Zt-2 and Zt-3 Wideband Data Logging Systems, ZR-2 Multi Gauge, LCD Display,
Ethanol Content Analyzer and all other Zeitronix products please visit the Zeitronix Product Information Page.